Are you ready to take your creativity to new heights? We are thrilled to announce the latest additions to Lead Connector CRM that will transform the way you generate and share engaging visuals. With the introduction of Image AI and enhanced content creation capabilities, you can now unlock your creative potential like never before.
Image AI
Let's start with Image AI, a powerful tool that will revolutionize your social media game. With Image AI, you can tap into a new level of creativity and craft stunning high-resolution images designed to captivate your audience. Whether you're a marketer, blogger, or influencer, this feature will elevate your creative process to stratospheric heights.
To invoke the magic of Image AI, simply head over to the Social Planner in Lead Connector CRM. Create a new post and choose your preferred social media platform. When it's time to add an image, click on the Image icon and select "Create Image with AI." From there, you can input your desired prompt, choose your preferred style, and even specify the number of image variations you want. Watch as the AI works its magic, generating beautiful visuals tailored to your specifications.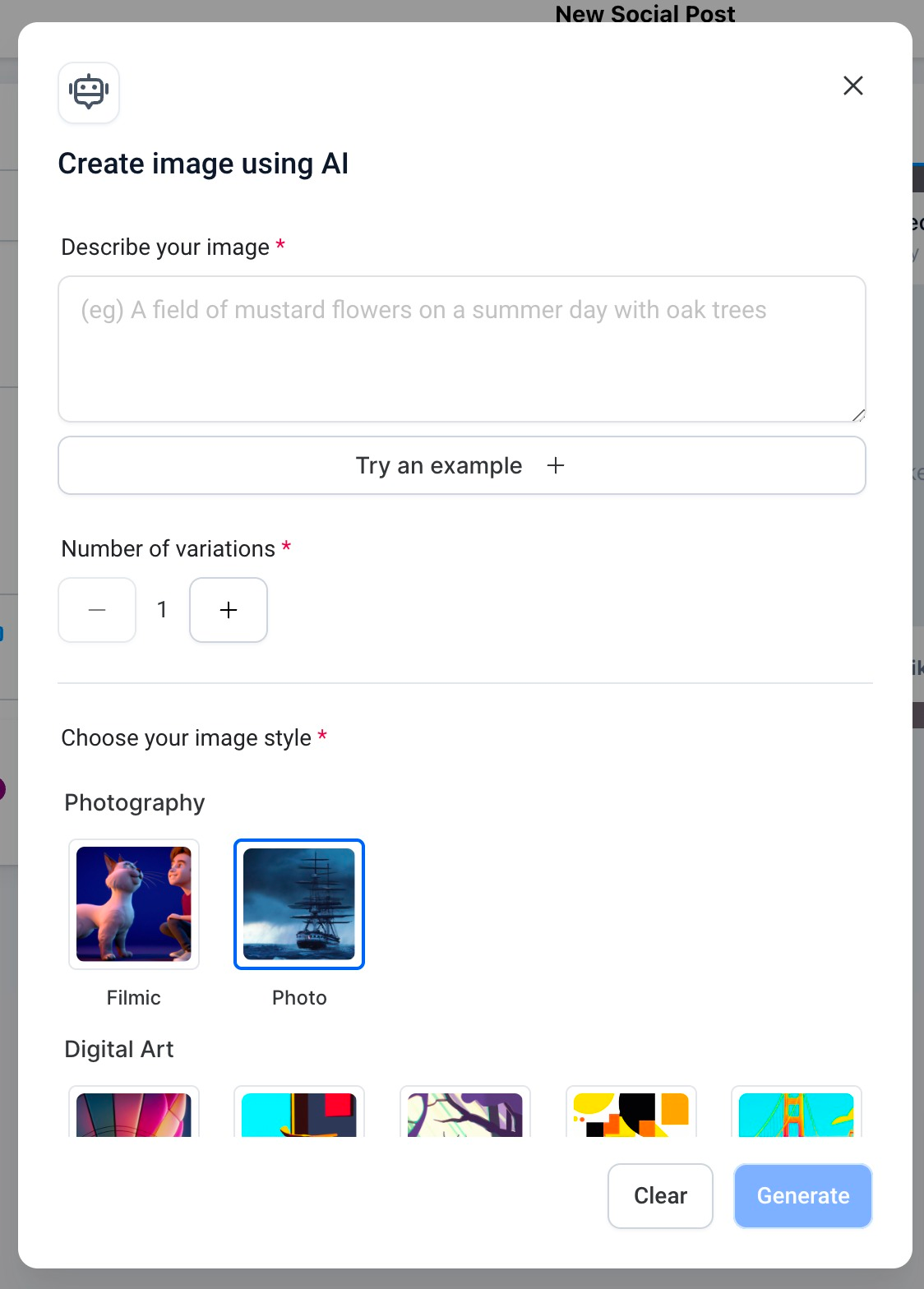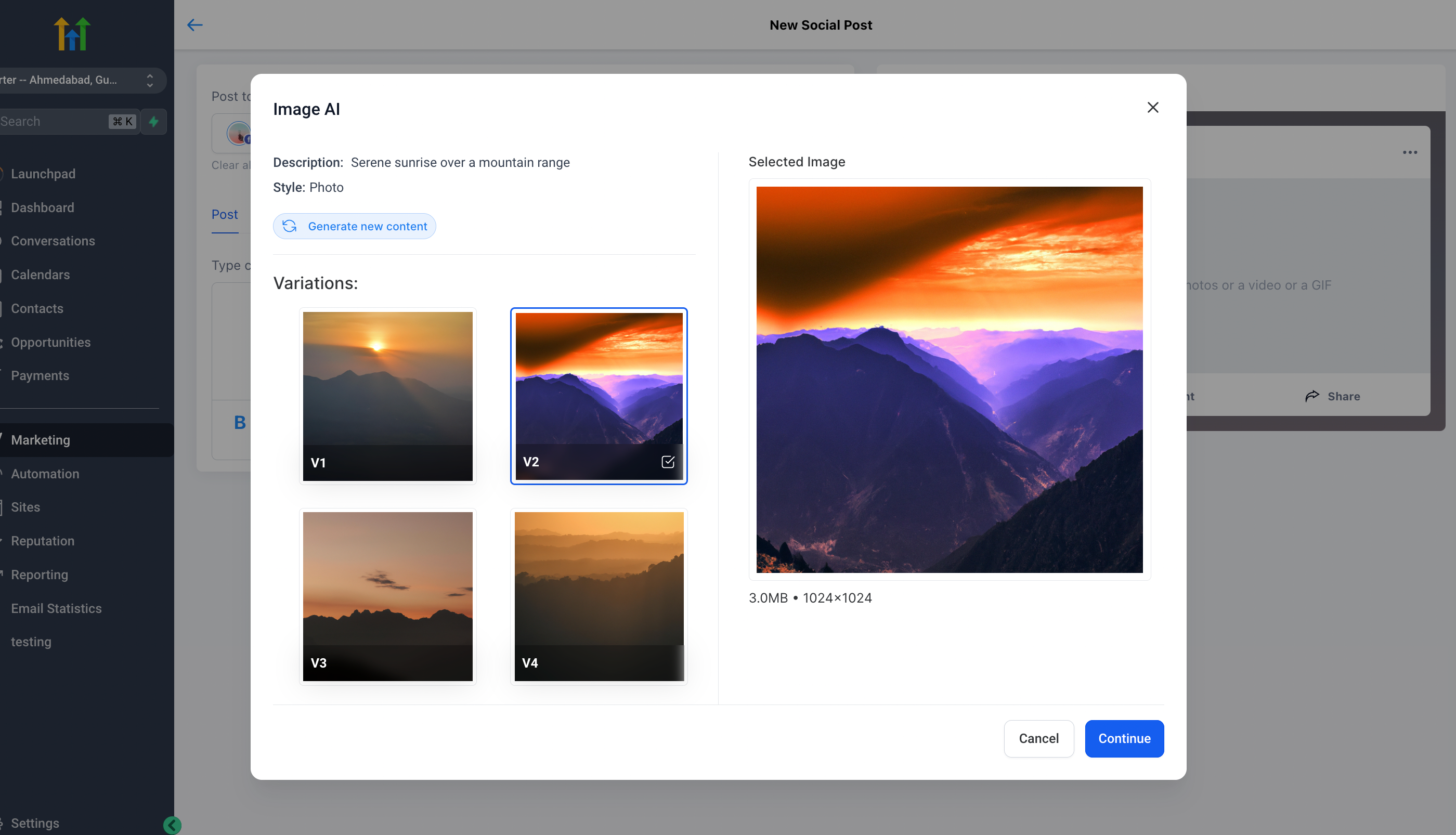 Content AI
But that's not all! We've also made enhancements to the Email Builder based on valuable customer feedback. Drawing inspiration from Content AI, we've added custom values to the Text block, allowing for more personalized and dynamic email templates. Now, when you start an email with "Dear" or "Hello [Name]," the placeholder [Name] will automatically be replaced by the contact's first name. Additionally, if your email references "Your Location," it will be automatically replaced by the actual location name. These enhancements make it easier than ever to create impactful and personalized email campaigns.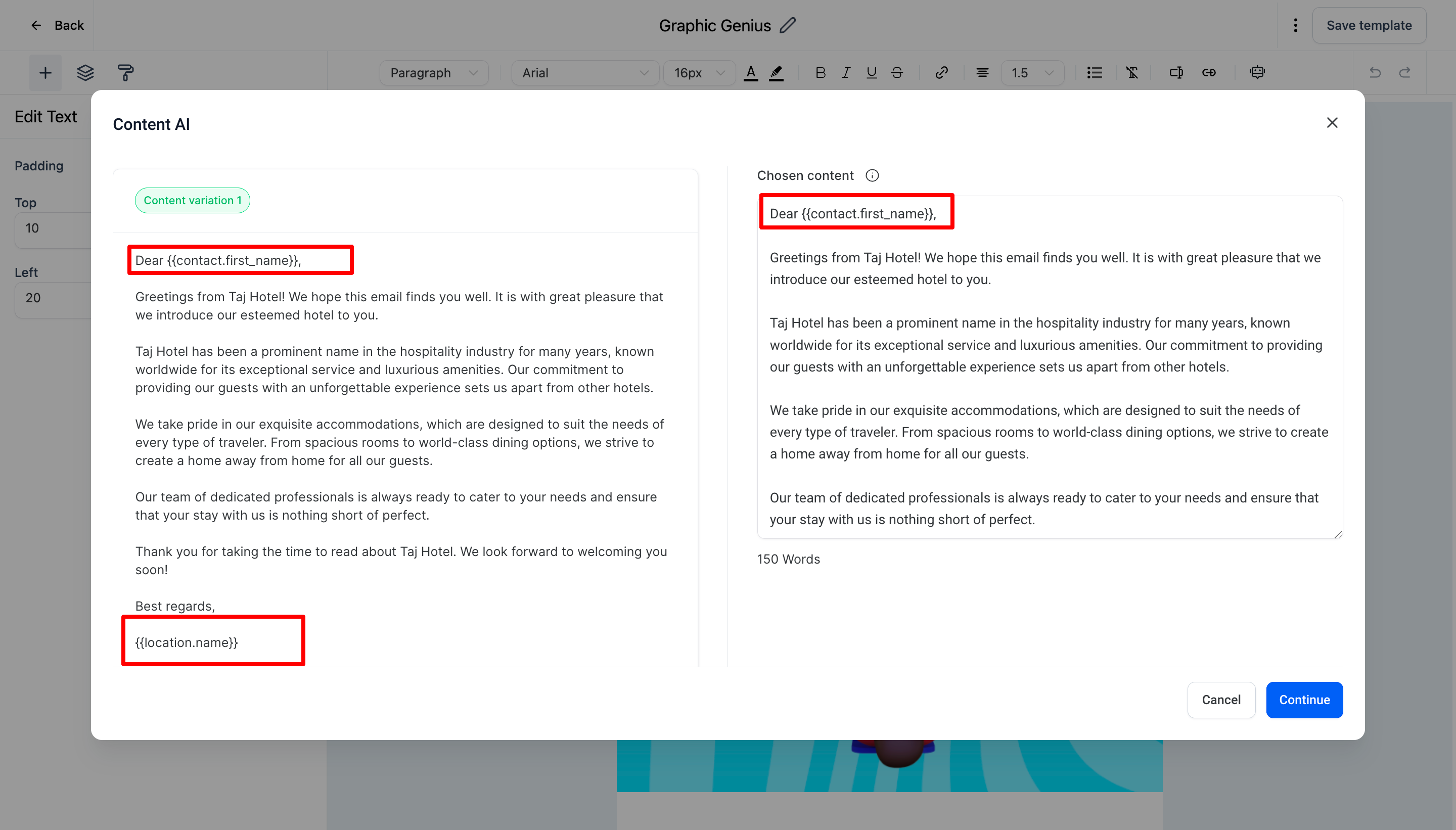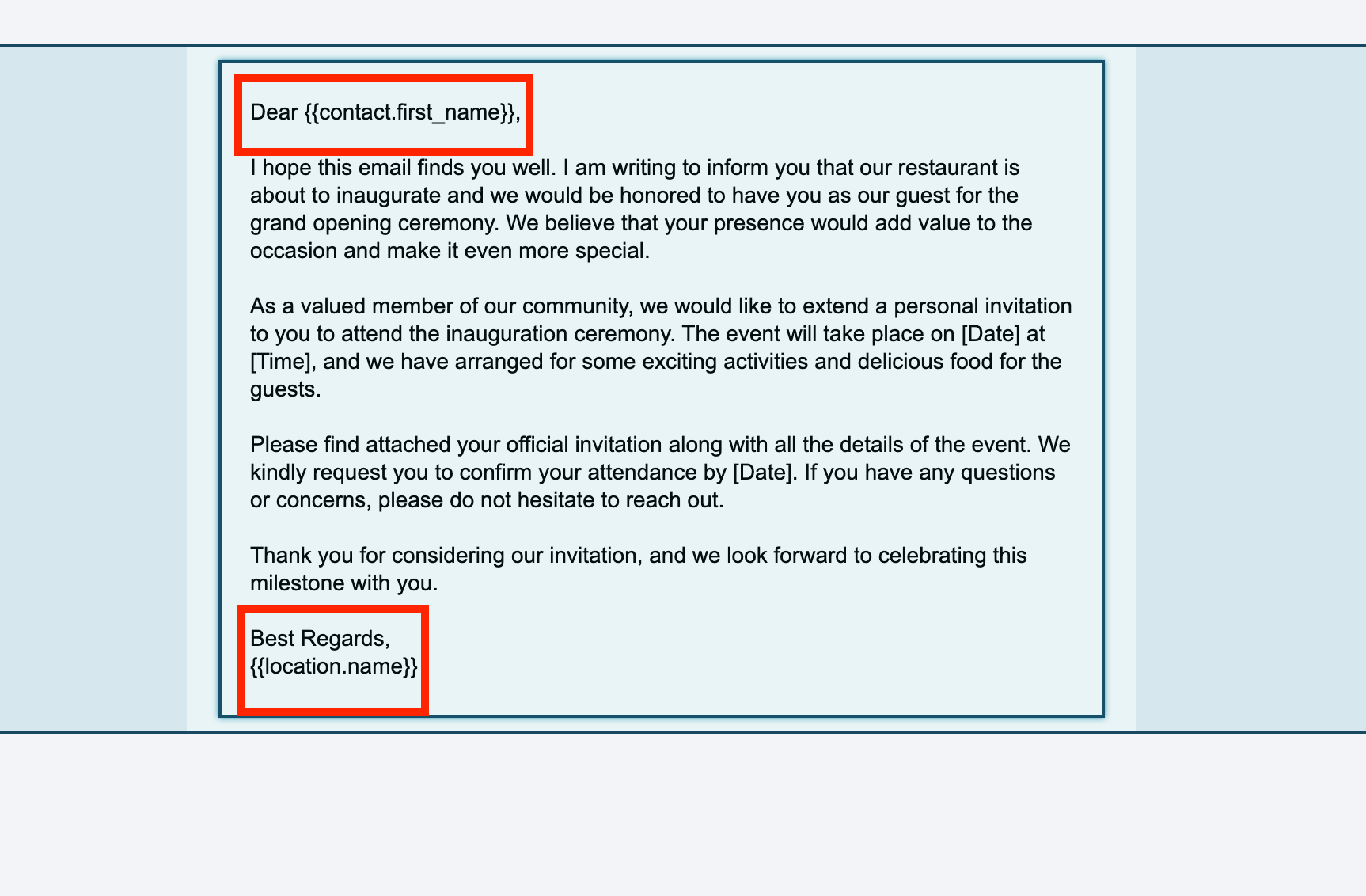 Internationalization
Speaking of accessibility, Lead Connector CRM now offers multi-language support to cater to our global user base. We're excited to introduce internationalization support and multiple language options, including German, Spanish, French Canada, French France, Italian, Norwegian, Dutch, Portuguese Portugal, and Portuguese Brazil. Enabling language support is a breeze. Simply go to the Location settings in your Lead Connector CRM account, navigate to the Company section, and select your preferred Platform Language Preference. Now, you can experience Content AI and other features in the language that suits you best, opening up a world of possibilities for a wider audience.
At Lead Connector CRM, we are committed to empowering our users with the latest innovations. With Image AI, enhanced content creation in the Email Builder, and multi-language support, we're giving you the tools you need to succeed in today's competitive landscape. Unlock your creative potential and stay ahead of the game with Lead Connector CRM. Get started today and witness the transformation firsthand.
Conclusion
In conclusion, Lead Connector CRM's latest updates have brought groundbreaking features to the table. Image AI empowers users to create captivating visuals, the Email Builder's enhanced Text block allows for more personalized emails, and the addition of multi-language support makes Lead Connector CRM more accessible and user-friendly for a global audience. These updates are designed to unlock your creative potential and provide a seamless experience as you navigate the app.